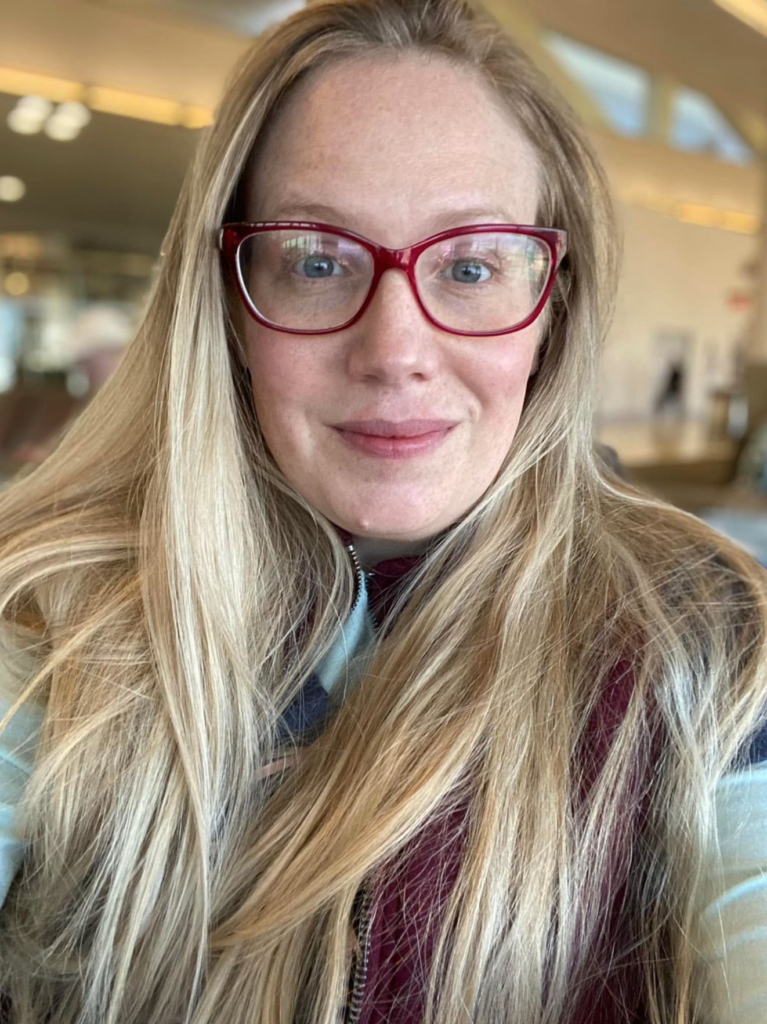 𝐎𝐧 𝐓𝐮𝐞𝐬𝐝𝐚𝐲, 𝐌𝐚𝐲 𝐭𝐡𝐞 𝟏𝟎𝐭𝐡 𝐈 𝐚𝐫𝐫𝐢𝐯𝐞𝐝 𝐢𝐧 𝐭𝐡𝐞 𝐔𝐊.
𝑯𝒆𝒍𝒑𝒇𝒖𝒍 𝒉𝒖𝒎𝒂𝒏𝒔 𝒍𝒊𝒕𝒆𝒓𝒂𝒍𝒍𝒚 𝒘𝒂𝒍𝒌𝒆𝒅 𝒘𝒊𝒕𝒉 𝒎𝒆 𝒆𝒂𝒄𝒉 𝒔𝒕𝒆𝒑 𝒐𝒇 𝒕𝒉𝒊𝒔 𝒕𝒓𝒊𝒑.
They just showed up because of how I BE.
(I didn't get in my own way. There were plenty of opportunities too, but when you've got the know-how…you can avoid it)
💦 British airways didn't blink an eye at my large carry on and both my bags
were JUST under the weight limit.
💦 TSA pre-check (I have) was in a different part of the Philly airport but they let me through
right where I was. No shoes off, no electronics out. No pat-down.
They didn't even ask to see my Known traveler number. I just breezed through.
❤️ I got to give a smile and a hug to the woman checking me on the plane. She said, "how did you know I needed that today?"
💦 My seat was in the perfect spot for legroom, there wasn't anyone in the
middle seat and the window seat was….. a retired flight attendant from Wales. Who checked on me the whole trip
(travel nerves), gave me extra info about places I am looking at going, and took me to where the baggage claim was in Heathrow.
( I would have gotten off the tram at the wrong stop!)
💦 No customs officer to harass me. Just an automated passport scan system. Though it was a bummer I didn't get a stamp. Kinda wanted a stamp…
💦 I was trying to get an Uber and it turns out I didn't have international data (though I added it). A man was also having issues with the Uber app, but not because of data. He shared his hot spot with me, walked with me to the Uber (I was in the wrong spot), and then my driver got me in!
😨I did Vomit in the Uber (motion sickness and nerves).
💦 But I didn't get the car (just myself. Did drinking in college prep me for this moment?)! The driver was so kind. I had a plastic bag and everything.
💦 At my Airbnb I was only supposed to bag drop and check-in later but my host heard what happened, and invited me in for a shower and sleep!
💦 My Uber eats drop-off was so kind. The restaurant forgot my drink
(and that wasn't a big deal) but he was so kind about it!
💎😀🔥This is what happens when you follow the light of your vagina and don't let yourself get in a blooming way
Yesterday I went LIVE in my Penetrated (by The Universe) and shared….not only the could-be- pitfalls that I avoided by trusting and ALLOWING (not getting in my own way) as well as the energetic coding for…Following the Light of Your Own Vagina.