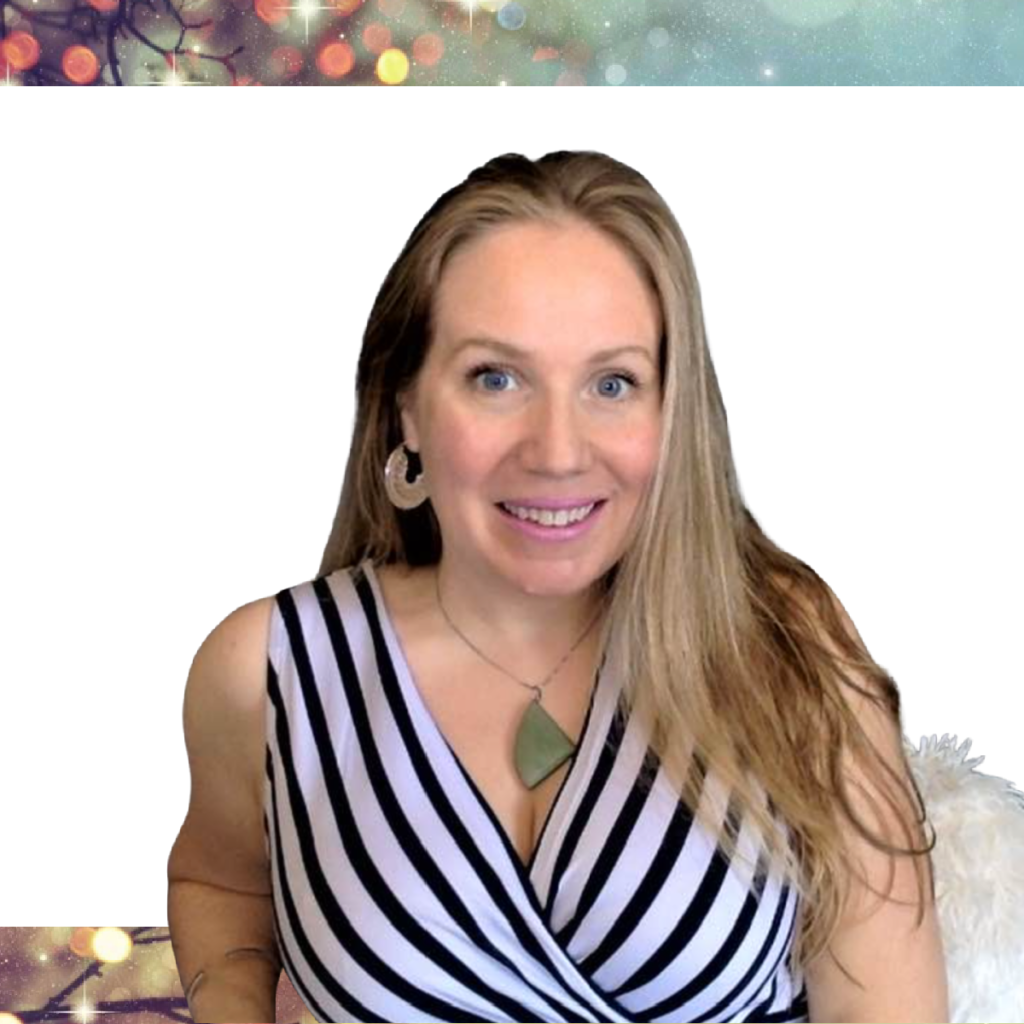 𝐓𝐡𝐞 𝐊𝐄𝐘
𝐭𝐡𝐚𝐭 𝐚𝐥𝐥𝐨𝐰𝐞𝐝 𝐦𝐲 𝐛𝐮𝐬𝐢𝐧𝐞𝐬𝐬 𝐭𝐨 𝐬𝐭𝐚𝐲 𝐢𝐧 𝐩𝐫𝐨𝐟𝐢𝐭 𝐝𝐮𝐫𝐢𝐧𝐠 𝐚𝐧 𝐞𝐱𝐭𝐫𝐞𝐦𝐞 𝐡𝐞𝐚𝐥𝐭𝐡 𝐜𝐫𝐢𝐬𝐢𝐬.
𝑱𝒖𝒎𝒑 𝒃𝒂𝒄𝒌 𝒕𝒐 𝟐𝟎𝟏𝟓 𝒂𝒏𝒅 𝑰 𝒘𝒂𝒔 𝒃𝒆𝒈𝒊𝒏𝒏𝒊𝒏𝒈 𝒕𝒐 𝒇𝒆𝒆𝒍 𝒆𝒙𝒕𝒓𝒂 𝒕𝒊𝒓𝒆𝒅. Foggy brained.
Had gained a lot of weight in one month. I kept asking The Universe about what was wrong. I kept being told to rest and sleep and see a doctor.
𝑰'𝒎 𝒊𝒏 𝒕𝒖𝒏𝒆 𝒘𝒉𝒆𝒏 𝒊𝒕 𝒄𝒐𝒎𝒆𝒔 𝒕𝒐 𝒎𝒚 𝒃𝒐𝒅𝒚 𝒃𝒖𝒕 𝑰 𝒋𝒖𝒔𝒕 𝒄𝒐𝒖𝒍𝒅𝒏'𝒕 𝒇𝒊𝒈𝒖𝒓𝒆 𝒐𝒖𝒕 𝒘𝒉𝒂𝒕 𝒘𝒂𝒔 𝒘𝒓𝒐𝒏𝒈. 𝑰 𝒘𝒂𝒔 𝒈𝒐𝒊𝒏𝒈 𝒇𝒓𝒐𝒎 𝒅𝒐𝒄𝒕𝒐𝒓 𝒕𝒐 𝒅𝒐𝒄𝒕𝒐𝒓 𝒃𝒆𝒈𝒈𝒊𝒏𝒈 𝒕𝒉𝒆𝒎 𝒕𝒐 𝒓𝒖𝒏 𝒕𝒆𝒔𝒕𝒔. 𝑰 𝒌𝒆𝒑𝒕 𝒂𝒔𝒌𝒊𝒏𝒈 𝒂𝒃𝒐𝒖𝒕 𝒎𝒚 𝒕𝒉𝒚𝒓𝒐𝒊𝒅 𝒃𝒖𝒕 𝒏𝒐 𝒐𝒏𝒆 𝒘𝒐𝒖𝒍𝒅 𝒕𝒆𝒔𝒕 𝒊𝒕.𝐖𝐡𝐚𝐭 𝐈 𝐝𝐢𝐝𝐧'𝐭 𝐤𝐧𝐨𝐰 𝐰𝐚𝐬 𝐰𝐡𝐞𝐧 𝐈 𝐡𝐚𝐝 𝐭𝐡𝐞 𝐟𝐢𝐧𝐚𝐥 𝐮𝐫𝐠𝐞 𝐭𝐨 𝐬𝐰𝐢𝐭𝐜𝐡 𝐭𝐨 𝐚 𝐧𝐞𝐰 𝐝𝐨𝐜𝐭𝐨𝐫 𝐚𝐧𝐝 𝐝𝐞𝐦𝐚𝐧𝐝 𝐚 𝐭𝐞𝐬𝐭 𝐛𝐞 𝐝𝐨𝐧𝐞 𝐨𝐧 𝐦𝐲 𝐭𝐡𝐲𝐫𝐨𝐢𝐝, 𝐓𝐡𝐞 𝐔𝐧𝐢𝐯𝐞𝐫𝐬𝐞 𝐰𝐚𝐬 𝐬𝐚𝐯𝐢𝐧𝐠 𝐦𝐲 𝐥𝐢𝐟𝐞.
All I knew was I was listening to what they were telling me to do.I never liked doing the "I told you so" dance but I sure did it when my doctor told me she'd never seen thyroid numbers so low. That happened in 2016.
𝑻𝒉𝒆 𝒏𝒆𝒙𝒕 𝒕𝒉𝒓𝒆𝒆 𝒚𝒆𝒂𝒓𝒔 𝒐𝒇 𝒎𝒚 𝒍𝒊𝒇𝒆 𝑰 𝒔𝒑𝒆𝒏𝒕 𝒔𝒍𝒆𝒆𝒑𝒊𝒏𝒈. 𝑾𝒐𝒓𝒌𝒊𝒏𝒈 𝒇𝒓𝒐𝒎 𝒕𝒉𝒆 𝒃𝒆𝒅. 𝑨𝒏𝒅 𝒆𝒗𝒆𝒏 𝒉𝒂𝒅 𝒕𝒐 𝒉𝒂𝒗𝒆 𝒎𝒚 𝒕𝒐𝒏𝒔𝒊𝒍𝒔 𝒓𝒆𝒎𝒐𝒗𝒆𝒅 𝒅𝒖𝒆 𝒕𝒐 𝒕𝒉𝒆 𝒘𝒉𝒐𝒍𝒆 𝒑𝒓𝒐𝒄𝒆𝒔𝒔 𝑰 𝒘𝒂𝒔 𝒖𝒏𝒅𝒆𝒓𝒈𝒐𝒊𝒏𝒈.
𝑰𝒕 𝒕𝒐𝒐𝒌 𝒎𝒐𝒏𝒕𝒉𝒔 𝒇𝒐𝒓 𝒎𝒆 𝒕𝒐 𝒓𝒆𝒄𝒐𝒗𝒆𝒓 𝒇𝒓𝒐𝒎 𝒔𝒖𝒓𝒈𝒆𝒓𝒚.
Keep in mind I wasn't married, I had already gone through my savings, didn't have family that would financially help me, and was paying my own rent.
𝑾𝑯𝑰𝑳𝑬 𝒓𝒆𝒄𝒐𝒗𝒆𝒓𝒊𝒏𝒈 𝒇𝒓𝒐𝒎 𝒂 𝒎𝒂𝒋𝒐𝒓 (𝒂𝒏𝒅 𝒄𝒉𝒓𝒐𝒏𝒊𝒄) 𝒊𝒍𝒍𝒏𝒆𝒔𝒔, 𝒔𝒖𝒓𝒈𝒆𝒓𝒚, 𝑨𝑵𝑫 𝒓𝒖𝒏𝒏𝒊𝒏𝒈 𝒎𝒚 𝒃𝒖𝒔𝒊𝒏𝒆𝒔𝒔.
During that time, my business always held a profit. Even after paying for contractors (teachers, assistants), office rent, supplies, etc.
𝐌𝐲 𝐛𝐮𝐬𝐢𝐧𝐞𝐬𝐬 𝐰𝐚𝐬 𝐧𝐞𝐯𝐞𝐫 𝐢𝐧 𝐣𝐞𝐨𝐩𝐚𝐫𝐝𝐲.
In fact, there was a success at every turn.Those years are a bit of a fog. Because…well…that's what Hashimoto's Hypothyroidism does.
𝐈 𝐬𝐩𝐞𝐧𝐭 𝐚 𝐋𝐎𝐓 𝐨𝐟 𝐭𝐢𝐦𝐞 𝐢𝐧 𝐦𝐞𝐝𝐢𝐭𝐚𝐭𝐢𝐨𝐧 𝐚𝐧𝐝 𝐰𝐢𝐭𝐡 𝐦𝐲 𝐦𝐞𝐧𝐭𝐨𝐫𝐬.
***YES I was still investing in my business! Even though on the surface it looked like I shouldn't have. The Universe kept telling me who and where to invest. That was a major part of keeping the business going. I was learning new business skills (work less earn more….sleep…and more sleep) while being SUPPORTED (often the only area in my life I was receiving support in).
𝙸𝚝 𝚠𝚊𝚜 𝚍𝚞𝚛𝚒𝚗𝚐 𝚝𝚑𝚒𝚜 𝚝𝚒𝚖𝚎 𝚝𝚑𝚊𝚝 𝙸 𝚕𝚎𝚊𝚛𝚗𝚎𝚍 𝚑𝚊𝚛𝚍 𝚘𝚗 𝚃𝚑𝚎 𝚄𝚗𝚒𝚟𝚎𝚛𝚜𝚎.
Where I was led to was a drastic and life-altering change.
I ditched a 40K generating section of my business.
Because it was sucking the life out of me.
𝐓𝐡𝐞 𝐔𝐧𝐢𝐯𝐞𝐫𝐬𝐞 𝐭𝐨𝐥𝐝 𝐦𝐞 𝐰𝐡𝐚𝐭 𝐭𝐨 𝐝𝐢𝐭𝐜𝐡, 𝐡𝐨𝐰 𝐭𝐨 𝐝𝐨 𝐢𝐭, 𝐚𝐧𝐝 𝐰𝐡𝐞𝐫𝐞 𝐭𝐨 𝐩𝐢𝐯𝐨𝐭 𝐭𝐨.
AND I WAS STILL MAKING A PROFIT! This was the first time I felt GOOD in business. Then my health started to improve. And each year my income began to double.
𝑨𝒍𝒍 𝒃𝒆𝒄𝒂𝒖𝒔𝒆 𝑰 𝒍𝒊𝒔𝒕𝒆𝒏 𝒕𝒐 𝑻𝒉𝒆 𝑼𝒏𝒊𝒗𝒆𝒓𝒔𝒆 𝒆𝒗𝒆𝒓𝒚 𝒔𝒕𝒆𝒑 𝒐𝒇 𝒕𝒉𝒆 𝒘𝒂𝒚.→𝐎𝐯𝐞𝐫 𝐭𝐨 𝐲𝐨𝐮 𝐚𝐧𝐝 𝐘𝐎𝐔𝐑 𝐬𝐭𝐨𝐫𝐲 𝐧𝐨𝐰……
You need to be honest with yourself about what you need to stop tolerating.Is it a big chunk of your business that is sucking the soul out of you (no matter how much it brings in)? Or is it that you are not fully leaning in to listen to your guides and take action?
𝐀𝐥𝐥 𝐭𝐡𝐞 𝐩𝐫𝐨𝐠𝐫𝐚𝐦𝐬 𝐚𝐧𝐝 𝐜𝐨𝐚𝐜𝐡𝐢𝐧𝐠 𝐲𝐨𝐮'𝐯𝐞 𝐢𝐧𝐯𝐞𝐬𝐭𝐞𝐝 𝐢𝐧 𝐮𝐩 𝐮𝐧𝐭𝐢𝐥 𝐭𝐡𝐢𝐬 𝐩𝐨𝐢𝐧𝐭 𝐡𝐚𝐯𝐞 𝐨𝐧𝐥𝐲 𝐠𝐨𝐭𝐭𝐞𝐧 𝐲𝐨𝐮 𝐚𝐬 𝐟𝐚𝐫 𝐚𝐬 𝐬𝐨𝐦𝐞𝐨𝐧𝐞 𝐞𝐥𝐬𝐞 𝐜𝐚𝐧 𝐜𝐨𝐚𝐜𝐡 𝐲𝐨𝐮 𝐭𝐨 𝐠𝐨…… 𝐬𝐨 𝐭𝐡𝐚𝐭'𝐬 𝐚𝐬 𝐟𝐚𝐫 𝐚𝐬 𝐲𝐨𝐮 𝐰𝐢𝐥𝐥 𝐠𝐨.
Listening to The Universe will take you all the way over into an income bracket that won't just look good, but FEEL good.
𝑰'𝒎 𝒑𝒂𝒔𝒔𝒊𝒐𝒏𝒂𝒕𝒆 𝒂𝒃𝒐𝒖𝒕 𝒘𝒐𝒎𝒆𝒏 𝒔𝒖𝒄𝒄𝒆𝒆𝒅𝒊𝒏𝒈 𝒊𝒏 𝒃𝒖𝒔𝒊𝒏𝒆𝒔𝒔 𝒘𝒉𝒊𝒍𝒆 𝒉𝒂𝒗𝒊𝒏𝒈 𝒂 𝒃𝒖𝒔𝒊𝒏𝒆𝒔𝒔 𝒕𝒉𝒆𝒚 𝒍𝒐𝒗𝒆. 𝑶𝒏𝒆 𝒕𝒉𝒂𝒕 𝒎𝒂𝒌𝒆𝒔 𝒕𝒉𝒆𝒎 𝒇𝒆𝒆𝒍 𝒈𝒐𝒐𝒅. 𝑨𝑵𝑫 𝒔𝒖𝒑𝒑𝒐𝒓𝒕𝒔 𝒕𝒉𝒆𝒎 (𝒂𝒏𝒅 𝒕𝒉𝒆𝒊𝒓 𝒇𝒂𝒎𝒊𝒍𝒊𝒆𝒔) 𝒇𝒊𝒏𝒂𝒏𝒄𝒊𝒂𝒍𝒍𝒚.
If this post resonates with you, let me know in the comments. I will PM you to speak about how your Universe Map can help your unique business move into the next income bracket.