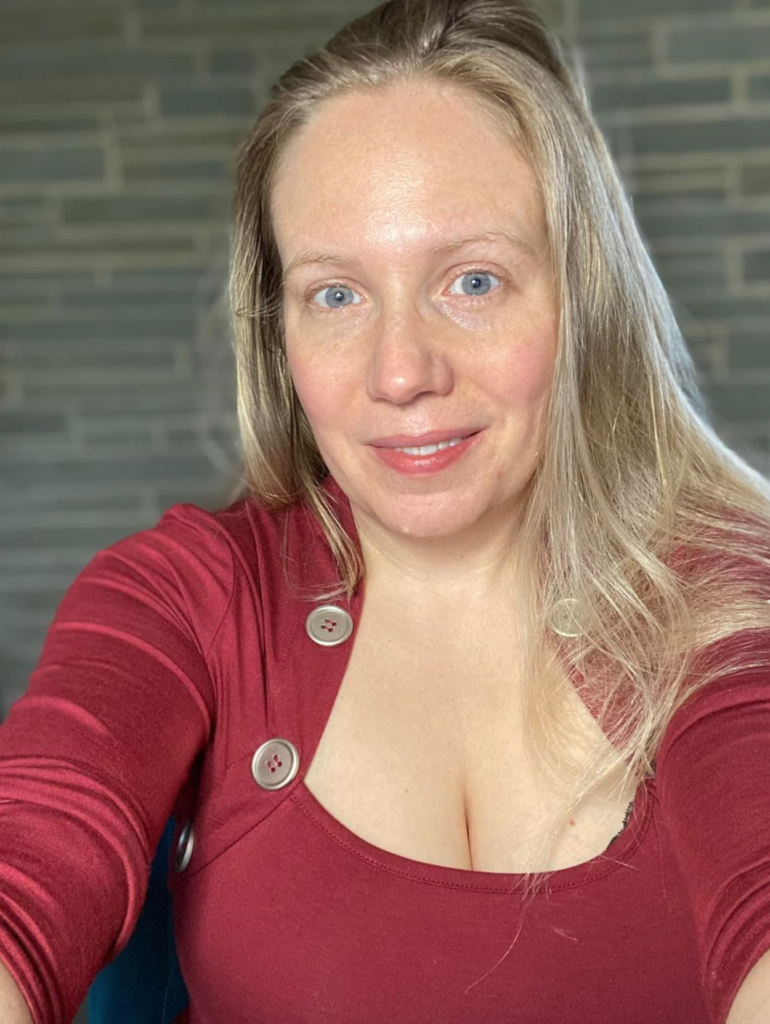 𝐇𝐨𝐰 𝐭𝐨 𝐬𝐡𝐢𝐟𝐭 𝐢𝐧𝐭𝐨 𝟔 𝐅𝐢𝐠𝐮𝐫𝐞𝐬
𝑶𝒏𝒄𝒆 𝒚𝒐𝒖 𝒍𝒆𝒕 𝒈𝒐 𝒐𝒇 𝑯𝑶𝑾 𝒆𝒗𝒆𝒓𝒚𝒐𝒏𝒆 𝒆𝒍𝒔𝒆 𝒉𝒂𝒔 𝒃𝒆𝒆𝒏 𝒕𝒆𝒍𝒍𝒊𝒏𝒈 𝒚𝒐𝒖 𝒕𝒐 𝒅𝒐 𝒊𝒕, 𝒐𝒏𝒄𝒆 𝒚𝒐𝒖 𝒍𝒆𝒕 𝒈𝒐 𝒐𝒇 𝒕𝒉𝒆 𝒄𝒐𝒎𝒑𝒍𝒊𝒄𝒂𝒕𝒆𝒅 𝒔𝒕𝒓𝒂𝒕𝒆𝒈𝒊𝒆𝒔 (𝒕𝒉𝒂𝒕 𝒉𝒂𝒗𝒆 𝒏𝒐𝒕𝒉𝒊𝒏𝒈 𝒕𝒐 𝒅𝒐 𝒘𝒊𝒕𝒉 𝒚𝒐𝒖)….
…….you OPEN UP to actually *enjoy* the journey to stepping into the next income bracket.I say ENJOY because YOU and The Universe put this path together before you were born!
𝑺𝒖𝒓𝒆 𝒕𝒉𝒆𝒓𝒆 𝒎𝒊𝒈𝒉𝒕 𝒃𝒆 𝒍𝒆𝒔𝒔𝒐𝒏𝒔 𝒑𝒆𝒑𝒑𝒆𝒓𝒆𝒅 𝒊𝒏 𝒕𝒉𝒆𝒓𝒆. 𝑩𝒖𝒕 𝒕𝒉𝒆 𝑭𝒊𝒓𝒔𝒕 𝑳𝒂𝒘 𝒐𝒇 𝑻𝒉𝒆 𝑼𝒏𝒊𝒗𝒆𝒓𝒔𝒆 𝒊𝒔, 𝒕𝒉𝒂𝒕 𝑳𝒊𝒇𝒆 𝑨𝒍𝒘𝒂𝒚𝒔 𝑮𝒊𝒗𝒆𝒔 𝑴𝒐𝒓𝒆 𝑳𝒊𝒇𝒆.
(Not, life always makes it a suck-tastic road that you hate).
𝐀𝐧𝐝 𝐨𝐧𝐜𝐞 𝐲𝐨𝐮 𝐬𝐭𝐚𝐫𝐭 𝐟𝐮𝐥𝐥𝐲 𝐭𝐫𝐮𝐬𝐭𝐢𝐧𝐠, 𝐚𝐧𝐝 𝐬𝐡𝐢𝐟𝐭 𝐢𝐧𝐭𝐨 𝐚 𝐜𝐨𝐦𝐦𝐢𝐭𝐦𝐞𝐧𝐭 𝐲𝐨𝐮 𝐰𝐢𝐥𝐥 𝐬𝐞𝐞 𝐣𝐮𝐬𝐭 𝐡𝐨𝐰 𝐅𝐀𝐒𝐓 𝐓𝐡𝐞 𝐔𝐧𝐢𝐯𝐞𝐫𝐬𝐞 𝐫𝐞𝐬𝐩𝐨𝐧𝐝𝐬
But first you have to be willing to let go of what you've been doing. This includes what your ego-mind is telling you is "the right way."
𝙾𝚛 𝚝𝚑𝚎 "𝚊𝚌𝚌𝚎𝚙𝚝𝚊𝚋𝚕𝚎" 𝚠𝚊𝚢.
And if you've invested quite a bit in programs and coaching already and still haven't gotten the results you had expected, your mind might be telling you that nothing will work. That you can't possibly invest in anything else.
…….𝑻𝒉𝒂𝒕 𝒚𝒐𝒖 𝒋𝒖𝒔𝒕 𝒏𝒆𝒆𝒅 𝒕𝒐 𝒌𝒆𝒆𝒑 𝒕𝒘𝒆𝒂𝒌𝒊𝒏𝒈 𝒘𝒊𝒕𝒉 𝒕𝒉𝒆 𝑻𝑯𝑰𝑵𝑮 𝒕𝒉𝒂𝒕 𝒅𝒊𝒅𝒏'𝒕 𝒘𝒐𝒓𝒌 (𝒃𝒆𝒄𝒂𝒖𝒔𝒆 𝒚𝒐𝒖 𝒑𝒂𝒊𝒅 𝒇𝒐𝒓 𝒊𝒕 𝒂𝒍𝒓𝒆𝒂𝒅𝒚) 𝒖𝒏𝒕𝒊𝒍 𝒊𝒕 𝒇𝒊𝒏𝒂𝒍𝒍𝒚 𝒘𝒐𝒓𝒌𝒔 (𝒉𝒊𝒏𝒕: 𝒊𝒕 𝒘𝒐𝒏'𝒕).
Secondly, if you want to be able to make a full-on commitment to your success (and move into 6 Figures) you have to work from your vision of success.
𝐓𝐇𝐄𝐑𝐄 𝐈𝐒 𝐍𝐎 𝐑𝐎𝐎𝐌 𝐅𝐎𝐑 𝐅𝐀𝐈𝐋𝐔𝐑𝐄.
Cause failure isn't really a thing. You either change your mind or give up. In my experience, many women are too frightened by this "no bridge back" and drag their feet until their life is so painful and their business is almost ashes.
𝑫𝑶 𝑵𝑶𝑻 𝑫𝑶 𝑻𝑯𝑨𝑻. 𝑺𝒉𝒊𝒕 𝒘𝒊𝒍𝒍 𝒃𝒍𝒐𝒘 𝒖𝒑 𝒊𝒏 𝒚𝒐𝒖𝒓 𝒇𝒂𝒄𝒆.
MAKE the decision NOW to boldly commit to your SUCCESS and ONLY that.There is no going back.
𝑭𝒐𝒓 𝒊𝒏𝒔𝒕𝒂𝒏𝒄𝒆, 𝒐𝒏𝒆 𝒐𝒇 𝒎𝒚 𝒎𝒂𝒔𝒕𝒆𝒓𝒚 𝒄𝒍𝒊𝒆𝒏𝒕𝒔 𝒓𝒆𝒄𝒆𝒏𝒕𝒍𝒚 𝒉𝒂𝒅 𝒕𝒉𝒆𝒊𝒓 𝒐𝒘𝒏 𝑨𝑯𝑨 𝒎𝒐𝒎𝒆𝒏𝒕 𝒂𝒓𝒐𝒖𝒏𝒅 𝒕𝒉𝒊𝒔. 𝑾𝒉𝒆𝒓𝒆 𝒔𝒉𝒆 𝒅𝒆𝒄𝒊𝒅𝒆𝒅 𝒊𝒕 𝒘𝒂𝒔 𝒏𝒐 𝒍𝒐𝒏𝒈𝒆𝒓 𝒈𝒐𝒊𝒏𝒈 𝒕𝒐 𝒃𝒆 "𝒉𝒂𝒓𝒅." 𝑻𝒉𝒆𝒏 𝒕𝒉𝒆 𝒑𝒉𝒐𝒏𝒆 𝒓𝒂𝒏𝒈 𝒂𝒏𝒅 𝒔𝒐𝒎𝒆𝒐𝒏𝒆 𝒔𝒉𝒆'𝒅 𝒏𝒆𝒗𝒆𝒓 𝒔𝒑𝒐𝒌𝒆𝒏 𝒕𝒐 𝒃𝒆𝒇𝒐𝒓𝒆 𝒉𝒂𝒅 𝒃𝒆𝒆𝒏 𝒓𝒆𝒇𝒆𝒓𝒓𝒆𝒅 𝒕𝒐 𝒉𝒆𝒓. 𝑯𝒆 𝒏𝒆𝒆𝒅𝒆𝒅 𝒔𝒆𝒓𝒗𝒊𝒄𝒆 𝒓𝒊𝒈𝒉𝒕 𝒂𝒘𝒂𝒚, 𝒂𝒏𝒅 𝒑𝒂𝒊𝒅 𝒉𝒆𝒓 𝒘𝒉𝒂𝒕 𝒔𝒉𝒆 𝒂𝒔𝒌𝒆𝒅 𝒇𝒐𝒓 𝒐𝒏 𝒕𝒉𝒆 𝒔𝒑𝒐𝒕!
𝙰𝚗𝚘𝚝𝚑𝚎𝚛 𝚠𝚘𝚖𝚊𝚗 𝚠𝚑𝚘 𝚑𝚊𝚍 𝚋𝚎𝚎𝚗 𝚠𝚊𝚗𝚝𝚒𝚗𝚐 𝚝𝚘 𝚠𝚘𝚛𝚔 𝚠𝚒𝚝𝚑 𝚖𝚎 𝚏𝚘𝚛 𝚜𝚘𝚖𝚎 𝚖𝚘𝚗𝚝𝚑𝚜 𝚏𝚒𝚗𝚊𝚕𝚕𝚢 𝚖𝚊𝚍𝚎 𝚝𝚑𝚎 𝚌𝚘𝚖𝚖𝚒𝚝𝚖𝚎𝚗𝚝 𝚝𝚘 𝚍𝚘 𝚜𝚘. 𝙰𝚏𝚝𝚎𝚛 𝚜𝚑𝚎 𝚙𝚘𝚜𝚝𝚎𝚍 𝚑𝚎𝚛 𝚏𝚒𝚛𝚜𝚝 𝚙𝚊𝚢𝚖𝚎𝚗𝚝, 𝚌𝚕𝚒𝚎𝚗𝚝𝚜 𝚌𝚊𝚖𝚎 𝚘𝚞𝚝 𝚘𝚏 𝚝𝚑𝚎 𝚠𝚘𝚘𝚍𝚠𝚘𝚛𝚔 𝚊𝚜𝚔𝚒𝚗𝚐 𝚝𝚘 𝚋𝚘𝚘𝚔 𝚠𝚒𝚝𝚑 𝚑𝚎𝚛!
The cool thing is that neither of these ladies (nor do you) had to pay for a fancy funnel, take copywriting classes, or create low-ticket offers.
𝐓𝐡𝐞𝐲 𝐰𝐞𝐫𝐞 𝐧𝐨𝐭 𝐨𝐩𝐞𝐫𝐚𝐭𝐢𝐧𝐠 𝐟𝐫𝐨𝐦 𝐬𝐨𝐦𝐞 𝐜𝐨𝐚𝐜𝐡'𝐬 𝐬𝐭𝐫𝐚𝐭𝐞𝐠𝐲 𝐨𝐫 𝐬𝐲𝐬𝐭𝐞𝐦. 𝐓𝐡𝐞𝐲 𝐰𝐞𝐫𝐞 𝐨𝐩𝐞𝐫𝐚𝐭𝐢𝐧𝐠 𝐟𝐫𝐨𝐦 𝐭𝐡𝐞 𝐩𝐚𝐭𝐡 𝐭𝐡𝐞𝐲 𝐚𝐥𝐫𝐞𝐚𝐝𝐲 𝐡𝐚𝐝 𝐜𝐫𝐞𝐚𝐭𝐞𝐝 𝐰𝐢𝐭𝐡 𝐓𝐡𝐞 𝐔𝐧𝐢𝐯𝐞𝐫𝐬𝐞
THAT is what I do. I connect my client's to The Universe to receive the fastest and easiest path to their success.This includes aligned action steps AND cellularly resetting them so they are able to do so.
𝐈𝐟 𝐲𝐨𝐮 𝐰𝐚𝐧𝐭 𝐚 𝐬𝐭𝐫𝐚𝐢𝐠𝐡𝐭𝐟𝐨𝐫𝐰𝐚𝐫𝐝 𝐩𝐚𝐭𝐡, 𝐰𝐢𝐭𝐡 𝐞𝐱𝐚𝐜𝐭 𝐬𝐭𝐞𝐩𝐬 𝐭𝐨 𝐦𝐨𝐯𝐢𝐧𝐠 𝐢𝐧𝐭𝐨 𝐲𝐨𝐮𝐫 𝐧𝐞𝐱𝐭 𝐢𝐧𝐜𝐨𝐦𝐞 𝐛𝐫𝐚𝐜𝐤𝐞𝐭, 𝐢𝐧 𝐚𝐧 𝐚𝐥𝐢𝐠𝐧𝐞𝐝 𝐦𝐚𝐧𝐧𝐞𝐫…𝐭𝐡𝐞𝐧 𝐬𝐞𝐧𝐝 𝐦𝐞 𝐚 𝐏𝐌 𝐭𝐨𝐝𝐚𝐲.
I'll respond and ask you just a few questions to get to know you based on the order in that messages come (I generally get 8 responses from a post like this).
𝑫𝒐𝒏'𝒕 𝒘𝒐𝒓𝒓𝒚 𝒂𝒃𝒐𝒖𝒕 𝒑𝒐𝒑𝒑𝒊𝒏𝒈 𝒊𝒏 𝒎𝒚 𝒊𝒏𝒃𝒐𝒙 𝒂𝒏𝒚 𝒕𝒊𝒎𝒆 𝒐𝒇 𝒅𝒂𝒚 – 𝑰'𝒗𝒆 𝒈𝒐𝒕 𝒈𝒐𝒐𝒅 𝒃𝒐𝒖𝒏𝒅𝒂𝒓𝒊𝒆𝒔 𝒘𝒊𝒕𝒉 𝒕𝒉𝒂𝒕.
I'll then suggest an option that fits your unique needs and get you those deets.
No sales conversation included. look forward to your Email