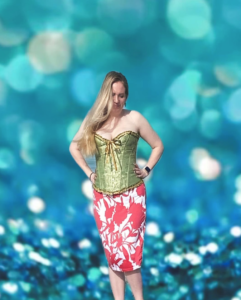 𝐀𝐭 𝐭𝐡𝐞 𝐬𝐚𝐦𝐞 𝐭𝐢𝐦𝐞 𝐈 𝐬𝐚𝐰 𝐚 𝐥𝐚𝐫𝐠𝐞 𝐫𝐞𝐝 𝐰𝐞𝐥𝐭 𝐚𝐩𝐩𝐞𝐚𝐫 𝐨𝐧 𝐡𝐢𝐬 𝐟𝐨𝐫𝐞𝐡𝐞𝐚𝐝, 𝐭𝐡𝐞 𝐬𝐤𝐲 𝐨𝐩𝐞𝐧𝐞𝐝 𝐮𝐩….
𝑰 𝒘𝒂𝒔 𝒆𝒏𝒗𝒆𝒍𝒐𝒑𝒆𝒅 𝒊𝒏 𝒂 𝒉𝒖𝒈 𝒐𝒇 𝒑𝒖𝒓𝒆 𝒍𝒐𝒗𝒆 𝒂𝒏𝒅 𝒔𝒂𝒇𝒆𝒕𝒚. 𝑰 𝒇𝒆𝒍𝒕 𝒍𝒊𝒌𝒆 𝒂𝒏 𝒊𝒏𝒇𝒂𝒏𝒕 𝒃𝒆𝒊𝒏𝒈 𝒄𝒓𝒂𝒅𝒍𝒆𝒅.
𝑰 𝒄𝒐𝒖𝒍𝒅 𝒔𝒆𝒆 𝒕𝒉𝒆 𝒎𝒂𝒏 𝒉𝒖𝒈𝒈𝒊𝒏𝒈 𝒎𝒆 𝒃𝒖𝒕 𝒅𝒊𝒅𝒏'𝒕 𝒒𝒖𝒆𝒔𝒕𝒊𝒐𝒏 𝒊𝒕…..
𝐓𝐡𝐞 𝐫𝐞𝐝 𝐰𝐞𝐥𝐭 𝐰𝐚𝐬 𝐥𝐨𝐧𝐠 𝐚𝐧𝐝 𝐭𝐡𝐢𝐜𝐤. 𝐌𝐲 𝐚𝐰𝐚𝐫𝐞𝐧𝐞𝐬𝐬 𝐜𝐚𝐦𝐞 𝐛𝐚𝐜𝐤 𝐢𝐧𝐭𝐨 𝐭𝐡𝐞 𝐫𝐨𝐨𝐦 𝐰𝐡𝐞𝐫𝐞 𝐈 𝐰𝐚𝐬 𝐬𝐢𝐭𝐭𝐢𝐧𝐠.
𝐇𝐚𝐯𝐢𝐧𝐠 𝐦𝐢𝐬𝐬𝐞𝐝 𝐭𝐡𝐞 𝐩𝐚𝐬𝐭 𝐬𝐞𝐯𝐞𝐫𝐚𝐥 𝐛𝐞𝐚𝐭𝐬.
𝑰 𝒉𝒂𝒅 𝒔𝒆𝒆𝒏 𝒕𝒉𝒆 𝒎𝒂𝒏 𝒉𝒐𝒍𝒅𝒊𝒏𝒈 𝒎𝒆. 𝑾𝒊𝒕𝒉 𝒉𝒊𝒔 𝒍𝒐𝒏𝒈 𝒘𝒉𝒊𝒕𝒆 𝒉𝒂𝒊𝒓 𝒂𝒏𝒅 𝒇𝒍𝒐𝒘𝒊𝒏𝒈 𝒘𝒉𝒊𝒕𝒆 𝒔𝒉𝒊𝒓𝒕. 𝑰 𝒅𝒊𝒅𝒏'𝒕 𝒆𝒗𝒆𝒏 𝒒𝒖𝒆𝒔𝒕𝒊𝒐𝒏 𝒘𝒉𝒐 𝒉𝒆 𝒘𝒂𝒔. 𝑰 𝒔𝒊𝒎𝒑𝒍𝒚 𝒃𝒂𝒔𝒌𝒆𝒅 𝒊𝒏 𝒕𝒉𝒆 𝒇𝒆𝒆𝒍𝒊𝒏𝒈 𝒐𝒇 𝒕𝒉𝒆 𝒍𝒐𝒗𝒆.
There was no fear in me
𝙸 𝚠𝚊𝚜 𝚠𝚒𝚝𝚑 𝚊 𝚐𝚛𝚘𝚞𝚙 𝚙𝚎𝚛𝚏𝚘𝚛𝚖𝚒𝚗𝚐 𝚊 𝚑𝚘𝚞𝚜𝚎 𝚌𝚕𝚎𝚊𝚗𝚜𝚒𝚗𝚐 𝚝𝚑𝚊𝚝 𝚌𝚊𝚖𝚎 𝚒𝚗 𝚙𝚊𝚛𝚝 𝚠𝚒𝚝𝚑 𝚝𝚑𝚎 𝚠𝚘𝚛𝚔 𝚝𝚑𝚊𝚝 𝚝𝚑𝚎 𝙿𝚛𝚒𝚎𝚜𝚝𝚜 𝚑𝚊𝚍 𝚋𝚎𝚎𝚗 𝚍𝚘𝚒𝚗𝚐 (𝚘𝚋𝚟𝚒𝚘𝚞𝚜𝚕𝚢 𝚝𝚑𝚎𝚢 𝚠𝚎𝚛𝚎 𝚍𝚘𝚒𝚗𝚐 𝚝𝚑𝚎 𝚎𝚡𝚘𝚛𝚌𝚒𝚜𝚖 𝚙𝚊𝚛𝚝).
𝕋𝕙𝕖 𝕥𝕙𝕚𝕟𝕘𝕤 𝕀 𝕕𝕚𝕕 𝕚𝕟 𝕞𝕪 𝕖𝕒𝕣𝕝𝕪 𝟚𝟘'𝕤…..
𝐖𝐡𝐞𝐧 𝐨𝐧𝐞 𝐨𝐟 𝐭𝐡𝐞 𝐦𝐞𝐦𝐛𝐞𝐫𝐬 𝐠𝐨𝐭 𝐮𝐩 𝐭𝐨 𝐢𝐧𝐬𝐩𝐞𝐜𝐭 𝐭𝐡𝐞 𝐰𝐞𝐥𝐭 𝐨𝐧 𝐡𝐢𝐬 𝐡𝐞𝐚𝐝 (𝐚 𝐥𝐚𝐫𝐠𝐞 𝐬𝐜𝐫𝐚𝐭𝐜𝐡 𝐈 𝐰𝐚𝐭𝐜𝐡𝐞𝐝 𝐦𝐚𝐧𝐢𝐟𝐞𝐬𝐭 𝐨𝐧 𝐢𝐭𝐬 𝐨𝐰𝐧…. 𝐀𝐧𝐝 𝐧𝐨 𝐧𝐞𝐞𝐝 𝐭𝐨 𝐰𝐨𝐫𝐫𝐲 𝐚𝐛𝐨𝐮𝐭 𝐡𝐢𝐦. 𝐇𝐞 𝐧𝐨𝐰 𝐭𝐫𝐚𝐢𝐧𝐬 𝐏𝐫𝐢𝐞𝐬𝐭𝐬 𝐡𝐨𝐰 𝐭𝐨 𝐩𝐞𝐫𝐟𝐨𝐫𝐦 𝐞𝐱𝐨𝐫𝐜𝐢𝐬𝐦𝐬).
𝐈 𝐬𝐚𝐭 𝐬𝐚𝐟𝐞.
𝒀𝒆𝒔, 𝒕𝒉𝒆 𝒗𝒆𝒊𝒍𝒔 𝒐𝒏 𝒕𝒉𝒆 𝒑𝒍𝒂𝒏𝒆𝒔 𝒘𝒆𝒓𝒆 𝒓𝒊𝒑𝒑𝒆𝒅 𝒐𝒑𝒆𝒏 𝒂𝒕 𝒕𝒉𝒆 𝒔𝒂𝒎𝒆 𝒕𝒊𝒎𝒆.
𝐌𝐚𝐧𝐲 𝐭𝐢𝐦𝐞𝐬 𝐰𝐞 𝐞𝐱𝐩𝐞𝐫𝐢𝐞𝐧𝐜𝐞𝐝 𝐭𝐡𝐞 𝐥𝐢𝐠𝐡𝐭 𝐚𝐧𝐝 𝐭𝐡𝐞 𝐝𝐚𝐫𝐤 𝐀𝐓 𝐓𝐇𝐄 𝐒𝐀𝐌𝐄 𝐌𝐎𝐌𝐄𝐍𝐓.
𝑰𝒏 𝒕𝒉𝒂𝒕 𝒉𝒐𝒍𝒅𝒊𝒏𝒈 𝒐𝒇 𝒕𝒉𝒆 𝒍𝒊𝒈𝒉𝒕 𝒕𝒉𝒂𝒕 𝒅𝒓𝒊𝒗𝒆𝒔 𝒐𝒖𝒕 𝒕𝒉𝒆 𝒅𝒂𝒓𝒌, 𝒎𝒊𝒓𝒂𝒄𝒍𝒆𝒔 𝒂𝒓𝒆 𝒃𝒐𝒓𝒏.
Using a phrase like, "The oxygen was sucked out of the room" doesn't even do it justice.
𝐆𝐨𝐝 𝐫𝐞𝐚𝐜𝐡𝐞𝐝 𝐨𝐮𝐭 𝐚𝐧𝐝 𝐡𝐞𝐥𝐝 𝐦𝐞 𝐰𝐢𝐭𝐡 𝐬𝐮𝐜𝐡 𝐭𝐚𝐧𝐠𝐢𝐛𝐢𝐥𝐢𝐭𝐲 𝐚𝐧𝐝 𝐬𝐭𝐫𝐞𝐧𝐠𝐭𝐡 𝐭𝐡𝐚𝐭 𝐈 𝐝𝐢𝐝𝐧'𝐭 𝐞𝐯𝐞𝐧 𝐧𝐞𝐞𝐝 𝐭𝐨 𝐪𝐮𝐞𝐬𝐭𝐢𝐨𝐧 𝐰𝐡𝐨 𝐡𝐞 𝐰𝐚𝐬, 𝐰𝐡𝐲 𝐦𝐞, 𝐨𝐫 𝐡𝐚𝐫𝐩 𝐨𝐧 𝐭𝐡𝐞 𝐬𝐢𝐠𝐧𝐢𝐟𝐢𝐜𝐚𝐧𝐜𝐞 𝐨𝐟 𝐭𝐡𝐚𝐭 𝐦𝐨𝐦𝐞𝐧𝐭.
I SIMPLY WAS.
𝙴𝚊𝚌𝚑 𝚙𝚎𝚛𝚜𝚘𝚗 𝚠𝚒𝚝𝚑 𝚝𝚑𝚎𝚒𝚛 𝚘𝚠𝚗 𝚜𝚢𝚜𝚝𝚎𝚖 𝚘𝚏 𝚙𝚛𝚘𝚝𝚎𝚌𝚝𝚒𝚘𝚗 𝚠𝚒𝚝𝚑 𝚝𝚑𝚎𝚖 (𝚊𝚗𝚍 𝚢𝚎𝚜, 𝚎𝚟𝚎𝚗 𝚖𝚢 𝚏𝚛𝚒𝚎𝚗𝚍 𝚠𝚒𝚝𝚑 𝚝𝚑𝚎 𝚠𝚎𝚕𝚝 𝚘𝚗 𝚑𝚒𝚜 𝚏𝚘𝚛𝚎𝚑𝚎𝚊𝚍).
𝐋𝐢𝐠𝐡𝐭 𝐡𝐚𝐝 𝐡𝐞𝐥𝐝 𝐦𝐞 𝐰𝐡𝐢𝐥𝐞 𝐝𝐚𝐫𝐤 𝐝𝐢𝐝 𝐢𝐭𝐬 𝐭𝐡𝐢𝐧𝐠 𝐢𝐧 𝐦𝐲 𝐥𝐢𝐟𝐞 𝐟𝐨𝐫 𝐬𝐨 𝐦𝐚𝐧𝐲 𝐲𝐞𝐚𝐫𝐬. That was human abuse.
𝐁𝐮𝐭 𝐧𝐨𝐭𝐡𝐢𝐧𝐠 𝐥𝐢𝐤𝐞 𝐭𝐡𝐢𝐬.
𝑶𝒏𝒆 𝒐𝒇 𝒕𝒉𝒆 𝒓𝒆𝒂𝒔𝒐𝒏𝒔 𝑰 𝒄𝒂𝒏 𝒕𝒂𝒌𝒆 𝒎𝒚 𝒄𝒍𝒊𝒆𝒏𝒕𝒔 𝒕𝒐 𝒕𝒉𝒆 𝒅𝒆𝒑𝒕𝒉𝒔 𝒐𝒇 𝒕𝒉𝒆𝒊𝒓 𝒃𝒆𝒊𝒏𝒈𝒔 𝒂𝒏𝒅 𝒃𝒓𝒊𝒏𝒈 𝒕𝒉𝒆𝒎 𝒂𝒍𝒍 𝒃𝒂𝒄𝒌 𝒖𝒑 𝒕𝒐 𝒕𝒉𝒆 𝒍𝒊𝒈𝒉𝒕 𝒊𝒔 𝒃𝒆𝒄𝒂𝒖𝒔𝒆… 𝑰'𝒎 𝒏𝒐𝒕 𝒓𝒆𝒂𝒍𝒍𝒚 𝒅𝒐𝒊𝒏𝒈 𝒊𝒕. 𝑰𝒕'𝒔 𝑮𝒐𝒅 𝒕𝒓𝒂𝒗𝒆𝒍𝒊𝒏𝒈 𝒕𝒉𝒓𝒐𝒖𝒈𝒉 𝒎𝒆 𝒂𝒏𝒅 𝒕𝒉𝒆𝒎 𝒂𝒕 𝒂𝒏 𝒂𝒄𝒄𝒆𝒍𝒆𝒓𝒂𝒕𝒆𝒅 𝒓𝒂𝒕𝒆 𝒂𝒏𝒅 𝒊𝒏𝒕𝒆𝒏𝒔𝒊𝒕𝒚 𝒃𝒆𝒄𝒂𝒖𝒔𝒆 𝒐𝒇 𝒉𝒐𝒘 𝑰 𝒂𝒎 𝒂𝒕𝒕𝒖𝒏𝒆𝒅.
𝐈𝐭 𝐢𝐬 𝐭𝐡𝐫𝐨𝐮𝐠𝐡 𝐭𝐡𝐢𝐬 𝐩𝐨𝐰𝐞𝐫 𝐭𝐡𝐚𝐭 𝐭𝐡𝐞 𝐮𝐧𝐥𝐞𝐚𝐬𝐡𝐢𝐧𝐠 𝐨𝐟 𝐚𝐥𝐥 𝐭𝐡𝐚𝐭 𝐨𝐧𝐞 𝐈𝐒 𝐜𝐨𝐦𝐞𝐬 𝐭𝐨 𝐥𝐢𝐟𝐞.
𝐇𝐞𝐫𝐞 𝐢𝐬 𝐭𝐡𝐞 𝐭𝐫𝐚𝐧𝐬𝐟𝐨𝐫𝐦𝐚𝐭𝐢𝐨𝐧 𝐭𝐡𝐚𝐭 𝐰𝐨𝐦𝐞𝐧 𝐜𝐨𝐦𝐞 𝐭𝐨 𝐦𝐞 𝐟𝐨𝐫.
𝑻𝒉𝒆𝒓𝒆 𝒊𝒔 𝒕𝒉𝒊𝒔 𝒄𝒐𝒎𝒎𝒐𝒏 𝒕𝒉𝒊𝒏𝒈 𝒘𝒆 𝒕𝒂𝒍𝒌 𝒂𝒃𝒐𝒖𝒕…. 𝒕𝒉𝒂𝒕 𝒕𝒉𝒆 𝒃𝒓𝒆𝒂𝒌𝒅𝒐𝒘𝒏 𝒉𝒂𝒑𝒑𝒆𝒏𝒔 𝒋𝒖𝒔𝒕 𝒃𝒆𝒇𝒐𝒓𝒆 𝒕𝒉𝒆 𝒃𝒓𝒆𝒂𝒌𝒕𝒉𝒓𝒐𝒖𝒈𝒉.
𝐌𝐲 𝐥𝐨𝐯𝐞, 𝐢𝐭 𝐡𝐚𝐩𝐩𝐞𝐧𝐬 𝐚𝐥𝐥 𝐚𝐭 𝐭𝐡𝐞 𝐬𝐚𝐦𝐞 𝐭𝐢𝐦𝐞.
𝚆𝚑𝚎𝚛𝚎 𝚊𝚛𝚎 𝚢𝚘𝚞 𝚌𝚑𝚘𝚘𝚜𝚒𝚗𝚐 𝚝𝚘 𝚕𝚘𝚘𝚔? 𝚃𝚑𝚎 𝚐𝚒𝚐𝚊𝚗𝚝𝚒𝚌 𝚠𝚎𝚕𝚝 𝚘𝚛 𝙶𝚘𝚍 𝚑𝚘𝚕𝚍𝚒𝚗𝚐 𝚢𝚘𝚞 𝚠𝚒𝚝𝚑 𝚙𝚑𝚢𝚜𝚒𝚌𝚊𝚕 𝚊𝚛𝚖𝚜?