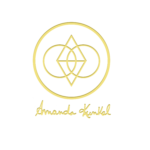 You know you've got this big path. You've felt it in your bones and can hear it speaking to you through your desires. You feel called to show up bigger, bolder and broader in the world. You've already leaned into the spiritual/woo woo path a little bit.
Took yoga. Gone to meditations. Received tarot readings. Read spiritual and soul leaders books….
Right now there are some big decisions to make. You might be in a life decision or transition or maybe just might be sick and tired of guessing what the heck to do next.
The one thing you are sure of is that you are DONE listening to "The Shoulds":
Which path you SHOULD be taking in everyday life.
What lifestyle you SHOULD be aiming for.
The most likely formula that SHOULD bring your success (based on what someone else did).
What you want instead is a plan that actually works and feels really good to you.
Where you can do things YOUR way. Doing what you WANT to do.
Instead of all those "Shoulds", you are ready to give the middle finger to the establishment that is keeping your soul in chains and KNOW in your CORE all of who you are in the world and to UNLEASH that part of you onto it.
That is exactly what happens when you get a direct line to The Universe and I am here to offer that to you on a monthly basis.
Where you get to receive a specific message for the core of who you are and will allow you to grow and expand at an accelerated rate.
You'll receive things like:
How to handle all the fiddly details so you don't have to sweat the small stuff.
A feeling of safety and security so you are excited to move forward instead of anxious.
Confidence and boldness so that you can walk in the shoes of you that you have always wanted to.
Ability to take bolder and broader action so that you make things go from kinda working to being a badass.
Staying centered and peaceful within the storm and so that you can see more possibilities and opportunities.
All without…
Trying everything (having it not work) and wanting to punch a wall.
Losing time and energy because you keep running around in circles (getting angrier and angrier).
Following the path others think you should and feeling stuck.
I know you don't have time to muck about and neither do I.
While I've been serving clients through my connection to The Universe for almost two decades….5 years ago I was diagnosed with an autoimmune disease and all of a sudden my energy dropped. I've always been guided by my intuition. It's always steered my life and business. But it became incredibly important for me to have exactly the answer I needed (for anything) without wasting time. Non-negotiable. Full stop. I started applying the direct message I was receiving from The Universe to all areas of my life. From the BIG STUFF (what direction to take my business in, what clients to work with, HOW to HEAL my Body) to the LITTLE STUFF (how to structure my day for best leveraging my energy). I gave it ALL over to The Universe to make the decisions. And saw my health return. The ability to ride horses again. My business was successful even though I could only be dedicated a few hours a day to it. The vitality in my skin returned!
I know YOU want the direct answer, the first time you ask. The Universe and I are happy to give that to you. In fact, The Universe is waiting for your call. You see, before you were born, you and The Universe made this plan. It is why you are here. It is what your journey is all about. But you've gotten distracted by all the stuff and all those "Shoulds" people are dumping on you. It's time to return to why you are really here.
No more time-wasting!
In The Gallery, you will receive from The Universe for 6 months. Specifically, you will experience:
One Gallery call live on zoom where you will receive the downloaded transmission for the month from The Universe. Each transmission will be based on a theme that you need to move you from uncertainty to feeling the raw energy of The Universe guiding you every day.
One Aligned Access Treatment call the next week. This is where The Universe will tell you right away what is standing in the way of your sales, tell you exactly how to fix it, and then give your energy a deep tissue massage so that you are OPEN to receive the sales. Filling you with The Universe Attraction Signal. Which is sorta like your Bat-signal calling your perfect-fit clients to YOU.
One Question Call (approximately on the third week) where you get the chance to ask The Universe one pinpointed question to help clear any fog that has settled around your actions steps.
Experience fast results when working with The Universe, such as:
Sinking deep into the frequency of each teaching between video calls.
Cultivate your soul mission through who you BE.
You get to skip to "I can do that!" without the panic attack in the middle.
See what you already know but that all the crap in the world is keeping you from seeing (after all, you and the Universe made this plan together).
Allow in the synchronicities to support you and help you get there faster.
Instead of following The Shoulds or guessing if a strategy or action-oriented steps are right, you will have more confidence and boldness. Feel stronger at your center and core. Take those bolder and broader actions instead of focusing on some pre-written out strategy or plop-and-drop strategy that someone else had work for them.
There will be no FB groups to follow, no endless voxer messages back and forth, and no glitter or fluff. Just the raw naked power of The Universe moving to and through you (and your world).
Note, this isn't a group program. Yes, others will be present. However, you will receive directly what you need from The Universe, delivered in the manner that speaks directly to you.
This is DIFFERENT than anything you've tried before because I'm going to be lifting the barrier and giving you The Direct Connection to YOUR answer.
You and the Universe are so tightly connected and here on the ground in the thick of it. It's like The Universe has the walkie-talkie (through myself) and is telling you exactly where to go (and which booby traps to avoid).
You are no longer a beginner when it comes to listening to your intuition. You're not some corporate desk jockey who doesn't listen to their gut and always listens to the middle manager. In fact, the more you hear the strategies and the SHOULDS you find yourself rebelling.
The Universe will allow you to break through into a whole new plane (instead of more of the same old same old…). THIS is where your Epic Shift takes place. The shift that allows you to create and receive from the core of your soul mission.
I also am here to tell you, that if you want to get some of that epic, you have to open the door. The Universe has the answer. She's waiting at the gate But you have to let her in.
I have the direct line to The Universe for you so that you can achieve your Epic Existence.
The Gallery is different than any life coach or self-help program that you could take because it is amazingly simple.
The whole point is the direct wisdom from The Universe to you. So that you can move forward and take action with confidence.
Email me NOW if you are interested in learning more: amanda@amandakunkel.com